Forte of Cyber Defense Institute
Only humans can counter human-driven threat.
Threats in cyberspace may vary, but Cyber Defense Institute has experts to address the threat. This top-class team, with expertise in various areas and high ethical standards, will surely contribute to society through its high quality technical services.
Our mission:
Cyber Defense Institute is a team of top notch engineers that have come together on a mission to protect the safety of cyber space. All members of Cyber Defense Institute face the threats of cyber space in the front line with high ethical standards and a strong sense of social contribution.
Knowing the attackers:
Attackers today have advanced offensive capabilities. To tackle those threats, we need to know and understand the attackers' minds, and acquire even higher skills. Cyber Defense Institute has the ability to achieve a true defense.
Catching the attackers:
Cyber Defense Institute also has unparalleled forensic technology.
100% prevention of attacks is not possible; however, we definitely hinder attackers from getting their way.
Cyber Defense Institute supports infiltrated organizations through incident investigations, minimization of damage, and containment of attack vectors.
Creating the future of cybersecurity:
Engineers of Cyber Defense Institute are not bound by the status quo of current security technologies. We address challenges, constantly pursuing better methods and innovative approaches.
Through persistent training and research, we resolve issues considered impossible, opening the way to the future of cybersecurity beyond the limit of existing tools or products.
Surpassing customers' expectations:
Cyber Defense Institute sincerely addresses customer's issues in a neutral and fair manner. We aim to exceed expectations with superior technology, unique ideas, aggressive approaches, unparalleled speed and high-quality services.
Company Information
Corporate Name:
Cyber Defense Institute, Inc.
Management:
Representative Director Kenji Hironaka
Date of Foundation:
October 1st, 2008
Capital:
100 million yen
Correspondent Bank:
Mizuho Bank, Ltd.
Location:
Ochanomizu First Building 5F, 2- 5-1, Kanda Surugadai, Chiyoda-ku, Tokyo, Japan, 101-0062
Contact:
Phone: +81 3 5843 9015 (main phone number)
Facsimile: +81 3 5843 9016
Services:
Security assessment (penetration testing for web applications, networks, etc.)
Training services (public and private courses)
Incident response, forensics, security consulting (assessment of software and embedded devices / cyber exercise support)
Sales of security related products
Certified Qualifications:
Information Security Management System(ISO/IEC 27001:2013, JIS Q 27001:2014)
Certificate Number: 3233909
Affiliated Organizations:
Japan Smart Community Alliance
NPO Institute of Digital Forensics.
FIRST
Telecom-ISAC Japan
Nippon CSIRT Association
Japan Cybercrime Control Center
Business Partners
Service
Vulnerability Assessment / Penetration Testing
In Cyber Defense Institute, leading security engineers conduct security assessments, with high technical skills, wealth of experience and talent for attacking.
Hacking for security assessments on web applications, networks, embedded devices, control systems and social games, etc., is carried out based on the engineers' strategical ideas, not relying on automated tools.
Our approach is totally different from scan tool-based or common manual-based diagnoses, and contributes to the safe operation of the systems by detecting vulnerabilities and revealing real threats lurking in business administration and organizational operations.
Service Lineup
Web Applications
Smartphone Applications
Internal / External Networks
Embedded Devices
SCADA / Control Systems
Firewalls
Games
Incident Response / Forensics
Our incident response service aims for a one-stop service for incident response in the event of security incidents such as targeted attacks to a corporate network from external entities, falsification of web applications and fraudulent access. We support initial response to full-fledged investigation (e.g. forensic survey, malware analysis, log analysis), assist restoration and advice preventative measures.
Characteristics
Sophisticated forensic technology:
Highly experienced forensic engineers are essential for determining the cause of advanced cyberattacks and assessing the full extent of the damage.
Our incident response service is performed by forensic experts who have experience in training experts in law enforcement agencies and privately-owned companies.
Comprehensive analytical capability:
Incidents are resolved by bringing together the intelligence of our forensic engineers, malware analysts, penetration testers well-versed on the view and thought processes of attackers, and other experts.
Supporting CSIRT operations:
We provide a wide range of support for the operation of CSIRT, including initial response, internalizing simple forensic investigations and vulnerability assessments, cyber exercises, and provision of incident response tools.
Consulting
Viewing recent information security incidents, there are cases where organizations only treat the obvious symptoms, or go to the other extreme with excessive measures.
Many organizations are establishing a structure for incident response, not only to prevent incidents, but also to minimize damage after an incident, and for rapid recovery. We assist by conducting various investigations and providing support.
Training courses
Cyber Defense Institute provides training services such as hacking, forensics and malware analysis.
Content of the training courses are based on practical knowledge gained through incident response and penetration testing. Courses meet wide-ranging needs for human resource development, from persons aiming to be a security expert, desiring to master advanced technologies, cybercrime investigators and others.
Training Course List
Hacking
Security diagnosis
Secure coding
Incident response / forensics
Cyber intelligence
Malware analysis
Exploit writing
Products
OXYGEN FORENSIC is a smartphone forensic tool that can be operated easily by anyone and also can meet needs of deep-level analysis.
The tool is adopted worldwide by police organizations and law enforcement agencies in over 50 countries, including USA, UK, Germany, and Australia. It is specialized for investigating smartphones including iPhone and Android or any other mobile devices such as tablets, supporting over 11,960 kinds of devices.
Immunity's CANVAS makes available hundreds of exploits, an automated exploitation system, and a comprehensive, reliable exploit development framework to penetration testers and security professionals worldwide.
CDIR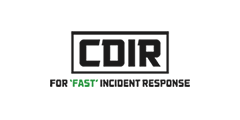 CDIR is a tool to support appropriate initial response. This tool safely collects data to quickly perceive the extent of the compromise and damage, while minimizing the risk of further compromise and impact to operations.
COUNTACT US
Please use this email address when sending requests for confidentiality.
cdiprivacydummy@protonmail.com